eOPOTA Learning Management System
eOPOTA Learning Management System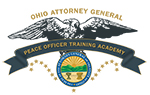 Welcome to the Ohio Attorney General's Electronic Ohio Peace Officer Training Academy (eOPOTA). This service provides you on-line training opportunities for career development and compliance with Continuing Professional Training (CPT) and Statutorily Mandated Training requirements.
Please log into eOPOTA with your OHLEG credentials.
Exciting new things are happening for law enforcement training. Before we rollout the new platform we need to transfer over any completed class work so you get credit for the work you've done. The eOPOTA system will be taken off-line on Tuesday, June 1, 2021 for the migration. This means all users of eOPOTA currently taking a course for a certificate MUST complete the ENTIRE course by 11:59 PM on Monday, May 31, 2021. All completed eOPOTA on-line training records will automatically be transferred to the new platform. However, any courses in mid-completion will not be transferred to the new system.

In June, the Attorney General's Office will announce OPOTA Online, our new on-line learning platform. The new platform will be user friendly and contain new training material. We look forward to working with you and hearing your feedback.
Courses using Adobe Flash are not working and we are actively working to update the content. We apologize for the inconvenience and ask for your patience while we upgrade our Learning Management System.
Locked Courses
If you are experiencing issues accessing a course that is locked, please send an email to AskOPOTA@OhioAttorneyGeneral.gov
Course Not Loading Issues
For an optimal site experience, we recommend using the most current version of Chrome.
When using Chrome, please check your Google Chrome settings to ensure you have enabled the Pop-Up blocking feature. Contact your agency Information Technology department for assistance in enabling proper settings.
Log-in Issues
If you are experiencing log-in issues, email AskOPOTA@OhioAttorneyGeneral.gov.
Certificate Issues
If you are experiencing trouble with your certificates not showing up on your transcript, email eOPOTACertificates@OhioAttorneyGeneral.gov.
Please include the following in your email so we can assistance you in a timely manner:
Your username
The name of the course(s) you're missing
The time spent on the course(s)
The score
The browser and version you took the course(s) in (ie. Internet Explorer, Google Chrome, Firefox etc.)